Two Bands, Many Instruments, Room For Everyone!

So much of the drive and groove we love about old time music comes directly from the goal of driving dancers across the floor. All the fiddlers I grew up learning from played for dances, and getting to do so myself completely transformed my playing–but I realized not many people get to have that experience these days. So in 2014 I started a community dance band, and we've been helping folks go from square one to square (and contra ; ) dance ever since. Eventually we had so many folks that wanted to keep playing together but already knew the basics, that we made a second band (the Raccoon Carnival Band), so now there's always a space for new folks, and room to grow too.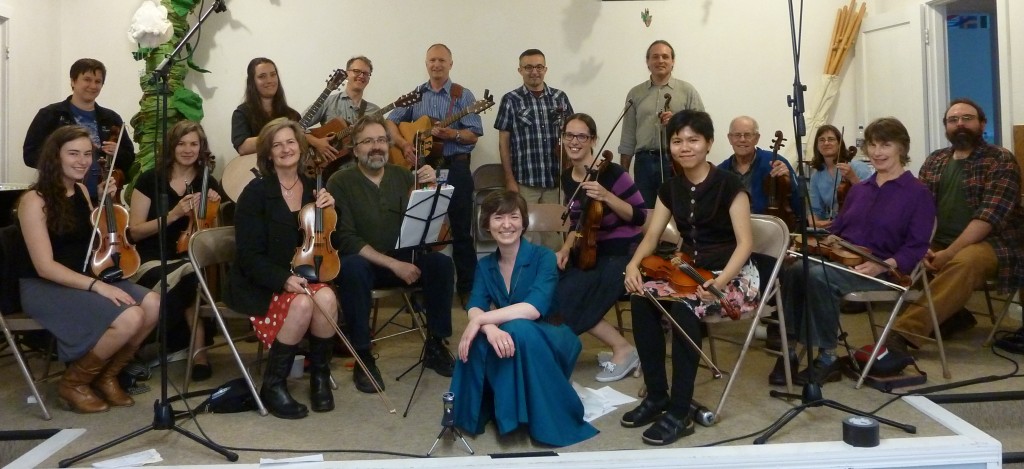 If you've never played for dancers before but want to learn the ropes, click here for more info and early access to the Phinney Community Contra Band tunes.
If you already have some dance experience and would like to make some new friends and play some crazy 3-part harmonies, click here for info on The Raccoon Carnival Band and early access to our 2024 tune list.
If this sounds fun, but you're not sure which would be a good fit, email me at fiddleteacher@hotmail.com and we'll figure it out together!